HOW TO GET A MARRIAGE LICENSE
"Our wedding was one of the most wonderful experiences in our lives thanks to Peter. The entire night was filled with love from start to finish and he captured the pure essence of who we are and the joy in our lives." -Jeffery (wedding: 4/27/14)
Weddings In The Time of Covid-19
ONLINE MARRIAGE LICENSING CONTINUES!
CITY CLERK OFFICES OPEN BY APPOINTMENT ONLY !
IMPORTANT JANUARY 2022 UPDATE: All of the New York City Clerk's Marriage Bureau Offices are now open and making appointments for in person licensing and in person weddings via the online Project Cupid portal only. Couples can still choose to make an appointment to receive their Marriage License by videoconference. No matter which choice, you MUST still make your appointment online via the app.

GETTING AN APPOINTMENT: The NYC Clerk releases new Project Cupid appointments for Marriage Licenses on a weekly basis every Thursday. The Clerk reserves the right to change the release schedule without prior notice. For in-person services, choose your borough location from the drop-down menu after you select the service you desire. The Clerk suggests that couples who haven't received an apponitment check back frequently, as cancellations are added to site as they occur. On February 17, 2022 the clerk released appointments for March 7 - March 11, 2022. We will post updates whenever the Clerk releases new details. For the most current information, check the Clerk's posts on social media

Since marriage licenses issued anywhere in New York State are valid everywhere in New York State, some couples have told us that they were able to get in-person appointments for marriage licenses with Clerks' Offices for earlier dates in Westchester and Nassau counties (Update: Almost all City and Town Clerks in New York State are issuing marriage licenses by appointment only. Some offices are still limiting licenses to county or town residents). If this option might be for you, you can find contact information on our list of Town and City Clerks New York State.
NOTE: Almost all towns/counties are requiring in person signatures for licensing. (New York City is still issuing licenses via video conference.) All completed licenses (after the ceremony) in New York State once again require in person signatures on the original document.

HOW THE NYC ONLINE MARRIAGE LICENSE SYSTEM WORKS
1. Complete the existing online marriage license application and get your confirmation number.
2. Create a NYC.ID account at the Project Cupid link and get verified online.
3. Pay the $35 license fee, and schedule an online meeting with the City Clerk. Both parties to the marriage MUST be together and MUST be in New York State for your online meeting.
4. Have your wedding ceremony.
5. Your wedding officiant will send your signed license to the City Clerk.

More information is available on the City Clerk's updated FAQ page.
INTRODUCING SIDEWALK SIGNINGS!
While the New York City Clerk is once again performing weddings at all Marriage Bureau locations, appointments are limited. This has left many couples without a simple, affordable way to legalize their marriages. Until the Clerk can keep up with the demand for weddings, Our Wedding Officiant NYC will sign your license in person, outdoors on 23rd Street near 8th Avenue, on weekdays by appointment only, through at least March 31, 2022.

SIDEWALK SIGNING   $150
No ceremony.
  simple "I do's"
  optional ring/vow exchange.
  Pronouncement of marriage.
  License signing.
Please limit your guests to 1 or 2 witnesses.
Weekdays only.
By apponitment only.
Rain or shine.

Our Wedding Officiant NYC has resumed performing in person weddings at all venues. Continuing safety protocols will be discussed with each couple when you call to book your wedding. To check our availability, call Peter, email directly at peter@ourweddingofficiantnyc.com
or fill out the form below.
Marriage Licenses are issued by your town or city clerk on behalf of New York State, so any license obtained in the state is valid in New York City. The current fee for a marriage license is $35 in NYC and $40 outside of the 5 boroughs.
WHEN TO GET A MARRIAGE LICENSE?
No matter where in New York State you get your license, you must apply for it in person, together. THERE IS A 24 HOUR WAITING PERIOD from the time you receive your license to the time you may wed. Licenses are valid for 60 days before they expire, so plan accordingly.
WHERE TO GET A MARRIAGE LICENSE?
There is a New York City Clerk's Office in every borough where you can get your Marriage License. The City Clerk's Office IS NOT OPEN ON WEEKENDS OR HOLIDAYS.
In NYC, you can apply for a marriage license online. You will still need to go to the City Clerk's office together, with valid identification, to complete the process. (If you've previously been married, be prepared to provide your final divorce decree.) The online application is valid for 21 days before it expires. If you don't make it to the Clerk's office in that time, you can reapply online. We recommend that you take advantage of the online system, as our couples who have used it report speedy service from the Clerk.
In neighboring counties, Town and City Clerk's office hours vary widely, some require appointments. Please check with your local government for locations and hours. Acceptable forms of identification also vary. You can find links to your Town or City Clerk's offices for Westchester, Rockland, Orange, Putnam, Nassau and Suffolk Counties here.
HOW LONG DOES IT TAKE TO GET THE MARRIAGE CERTIFICATE?
You will NOT receive a certificate of marriage right after your ceremony.  Usually it takes about two weeks for the documentation to be sent to you from the City.  If you need documentation sooner than that, you should discuss this with the Clerk when you apply for your License.
For more information, call Peter,
email directly at peter@ourweddingofficiantnyc.com
or fill out the form below: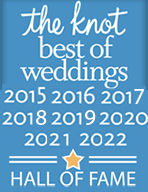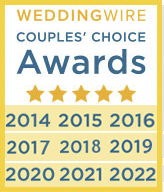 serving the five boroughs of
new york city
manhattan
•
brooklyn
•
bronx
•
queens
•
staten island
(
westchester
,
long island
and
new jersey
, too!)