"Our guests have told us that our ceremony was the most romantic and intimate ceremony they have ever been a part of." - Stephanie (wedding: 11/6 /15)
Congratulations On Your Upcoming Wedding!
Your perfect wedding starts with your perfect ceremony®. It's traditional or modern, spiritual or secular, short & sweet, or a reflection of your cultures. Or mix and match! You can have exactly what you want, and it will always be memorable, meaningful and respectful of your values.
Whether you choose an intimate elopement in New York City's Central Park, a candle-lit house of worship filled with family and friends, a grand wedding at your reception venue with hundreds of guests, or a private ceremony at your home, let me share in your hopes and dreams and make your day the best it can be.
If you're having an intimate elopement, the ceremony is everything. If you're having a grand affair, the ceremony is the reason for the party. So take a moment to imagine your ceremony. I believe your wedding ceremony should match your wedding day vision.
Few couples have considered their wedding ceremony until they hire an officiant, so there's no need to stress. As your officiant, I will create a ceremony that reflects your relationship, as you define it. I am passionate that each Wedding Ceremony is as distinctive as each couple.
The only element that is legally required in your New York wedding ceremony is that you actually say "I do", or any other verbal form of "yes", as consent to enter into your marriage. Everything else that happens is up to you. Therefore, should you choose, I welcome your participation in preparing your ceremony. Whether you write your own vows or select from my diverse library of spiritual and civil ceremonies, I will compose all those feelings that are often difficult to express in words into a pronouncement of love that will be spoken on your wedding day.
Wedding Ceremony Choices
Many couples don't know all of the options they have in planning a wedding ceremony. You can choose to have a religious, an interfaith, a spiritual, but secular, or a civil ceremony. You can choose to include traditional cultural rituals, modern unity rituals, or even make up your own. Maybe you want to include readings or have a role in the ceremony to include close friends or family members. You might want to write your own vows. You might even be asking, "Why would I want to do all that?" As your wedding officiant, I will answer all of your questions and guide you through your choices. While we discover what makes your perfect wedding ceremony, remember that there is no right or wrong.
Get Started On Your Wedding Ceremony
Call me, email me, or fill out the form below to find out if I'm available on your wedding day. We can plan to meet in person, via skype or on the phone. Then, tell me your love story, and I will create and perform a marriage ceremony that will be the heart of your wedding day.
Be sure to read my reviews to see what other couples say about my officiant services, and check out my answers to questions I'm asked all the time.
Our Wedding Officiant NYC's weekday services begin at $550. For a comprehensive look at services and costs, please refer to our fee page.
Allow Our Wedding Officiant NYC to be part of your special day. So many 2020 weddings were postponed that our 2021 advanced bookings are unusually high, so please check our availability early. Also, due to many couples' expanded wedding planning timeframes as a result of the pandemic, we are now accepting bookings through the entire 2022 calendar year.
Meet NYC Wedding Officiant Peter Boruchowitz
Weddings In The Time of Covid-19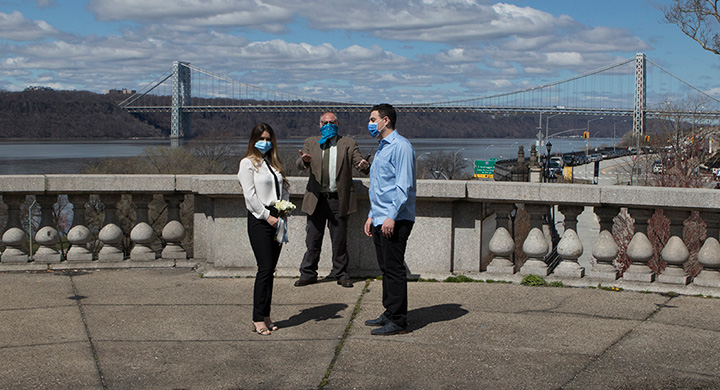 ONLINE MARRIAGE LICENSING CONTINUES!
In a June 2, 2021 Wall Street Journal article, The New York City Clerk indicated that the Marriage Bureau offices would remain closed for the foreseeable future, and that all licenses would contiue to be issued through the Project Cupid app via videoconference.

GETTING AN APPOINTMENT: The NYC Clerk releases new Project Cupid appointments for Marriage Licenses on a weekly basis every Thursday. The Clerk reserves the right to change the release schedule without prior notice. The Clerk suggests that couples who haven't received an apponitment check back frequently, as cancellations are added to site as they occur. For the most current information, check the Clerk's posts on social media

UPDATE: On June 10, 2021, the Clerk's office released appointments for June 28 - July 2, 2021.

Licenses issued during the pandemic emergency (with an expiration date of March 7, 2020 or later) will remain valid for 60 days after the state emergency is lifted. However, the 24 hour waiting period from the time you get your license to the time of your ceremony remains in effect.

Since marriage licenses issued anywhere in New York State are valid everywhere in New York State, some couples have told us that they were able to get in-person appointments for marriage licenses with Clerks' Offices for earlier dates in Westchester and Nassau counties (Update: Some offices are still limiting licenses to county or town residents). If this option might be for you, you can find contact information on our list of Town and City Clerks offices in New York State.
NOTE: Some towns/counties are requiring in person signatures.

HOW THE NYC ONLINE MARRIAGE LICENSE SYSTEM WORKS
1. Complete the existing online marriage license application and get your confirmation number.
2. Create a NYC.ID account at the Project Cupid link and get verified online.
3. Pay the $35 license fee, and schedule an online meeting with the City Clerk. Both parties to the marriage MUST be together and MUST be in New York State for your online meeting.
4. Have your wedding ceremony.
5. Upload your signed license to the City Clerk.

More information is available on the City Clerk's new FAQ page.
VIRTUAL/ONLINE WEDDING CEREMONIES CONTINUE!
On April 18, 2020 Governor Cuomo issued emergency Executive Order 202.20 allowing online wedding ceremonies. By law this order is valid for only 30 days, and it has been renewed every month

UPDATE: On May 25, 2021 Governor Cuomo extended the Executive Order allowing online wedding ceremonies to continue through June 24, 2021 (Executive Order 202.109).

The requirements are summarized below:
Note: The 24-hour waiting period from when your license is issued to the time you may get married is still in effect.
1. The couple, the witness, and the officiant must be present on the same videoconference.
2. The couple must visibly display their valid photo identification to the officiant online.
3. All participants in the ceremony must affirm that they are physically located in the State of New York.
4. The couple must sign the marriage license onscreen during the wedding videoconference.
5. On the day of the wedding, the couple must transmit a digital copy of the signed license to the witness, who must sign it and transmit it back to the couple.
6. On the day of the wedding, the couple must transmit a copy of the signed license to the officiant, who must sign and complete it and transmit it back to the couple.
7. The couple must transmit the completed license to the City Clerk via email or through the Project Cupid portal.
Our Wedding Officiant NYC is happy to announce that we are still making appointments for Virtual/Online Weddings!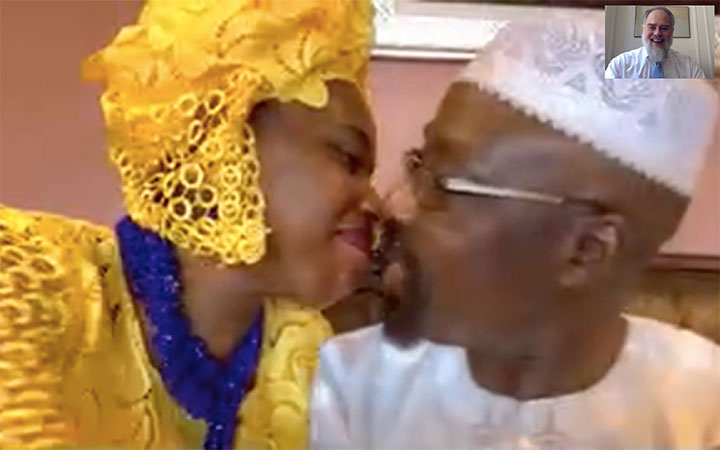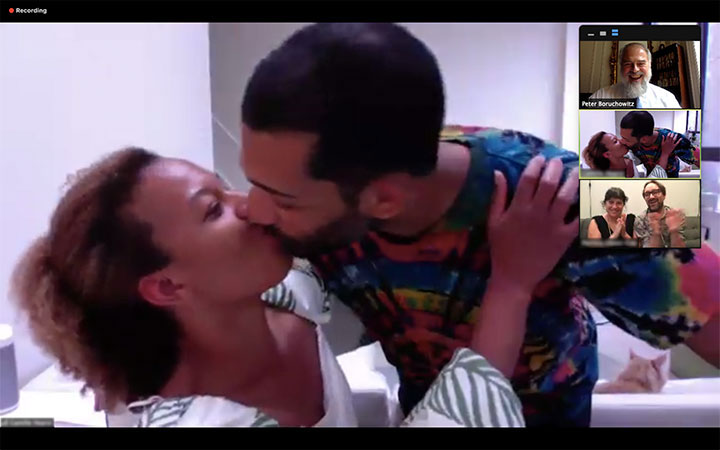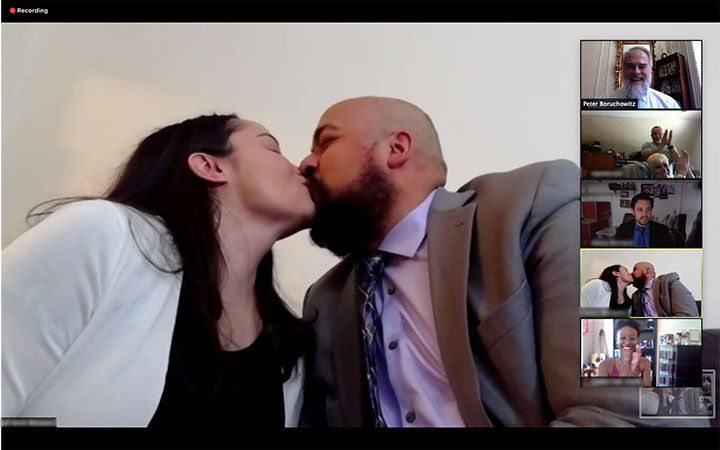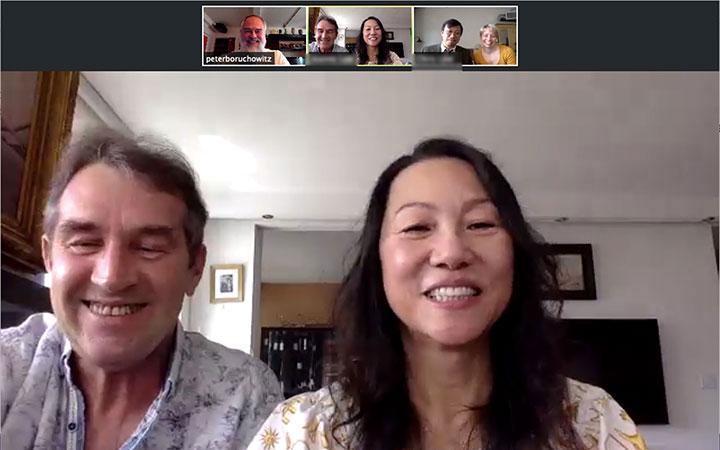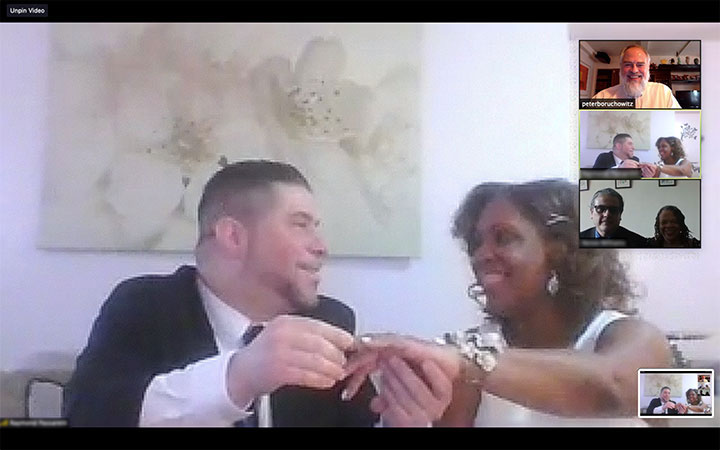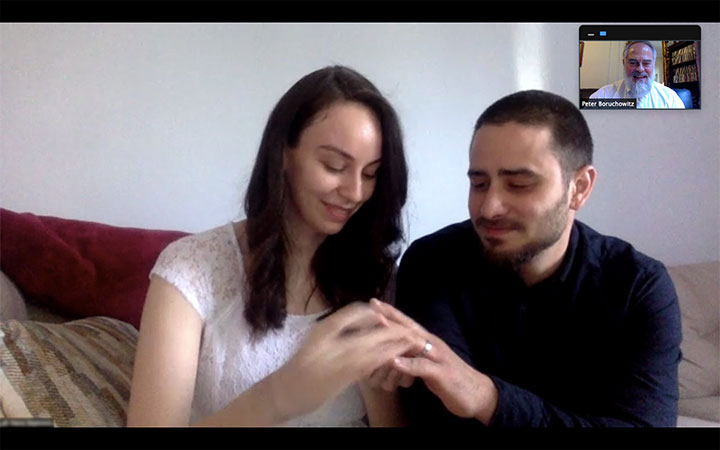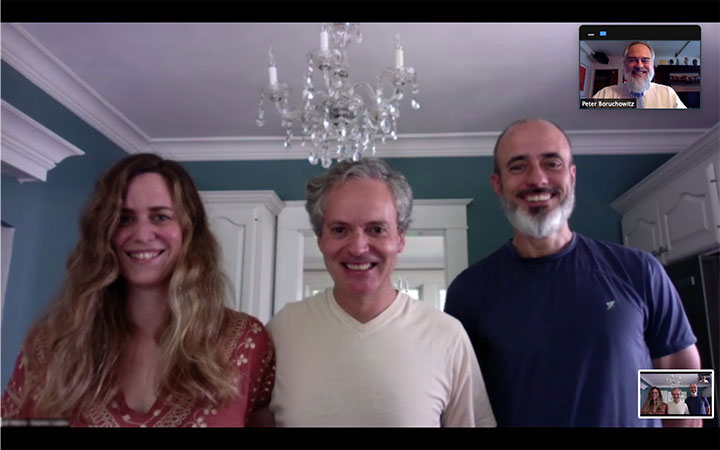 After performing hundreds of online weddings during the last year, Our Wedding Officiant NYC has resumed performing in person weddings at all venues. Continuing safety protocols will be discussed with each couple when you call to book your wedding. We will continue performing online weddings for as long as New York State allows. However, as in-person celebrations return, weekend appointments for online weddings are rarely available through this summer. We urge couples to plan online weddings and license signings on weekdays.

ONLINE SERVICES:

Online License Signing - $150
A very short procedure just to solemnize your Marriage legally. Simple "I do's", and signing of document with couple and Witness only.

Online Elopement Ceremony - $350
Something you can always remember and treasure. My standard elopement style ceremony: Choice of Spiritual or Civil, type of Reading, and Traditional or Contemporary Vows. Virtual guests welcome!

To check our availability, call Peter, email directly at peter@ourweddingofficiantnyc.com
or fill out the form below.

No matter what your wedding plans may be during this unprecedented time, Our Wedding Officiant NYC will make every effort to accommodate each couple, and ensure that your Love Story has a ceremony it deserves!